Following migration to Berlin in the 50's, Turkish immigrants sought to reinvent familiar tastes from home using new ingredients, and thus, the döner was born. Erkan Emre, founder of Kotti Döner, found himself in the same position after his move to New York. Kotti Döner is his delicious attempt to recreate a bite of home in a new city.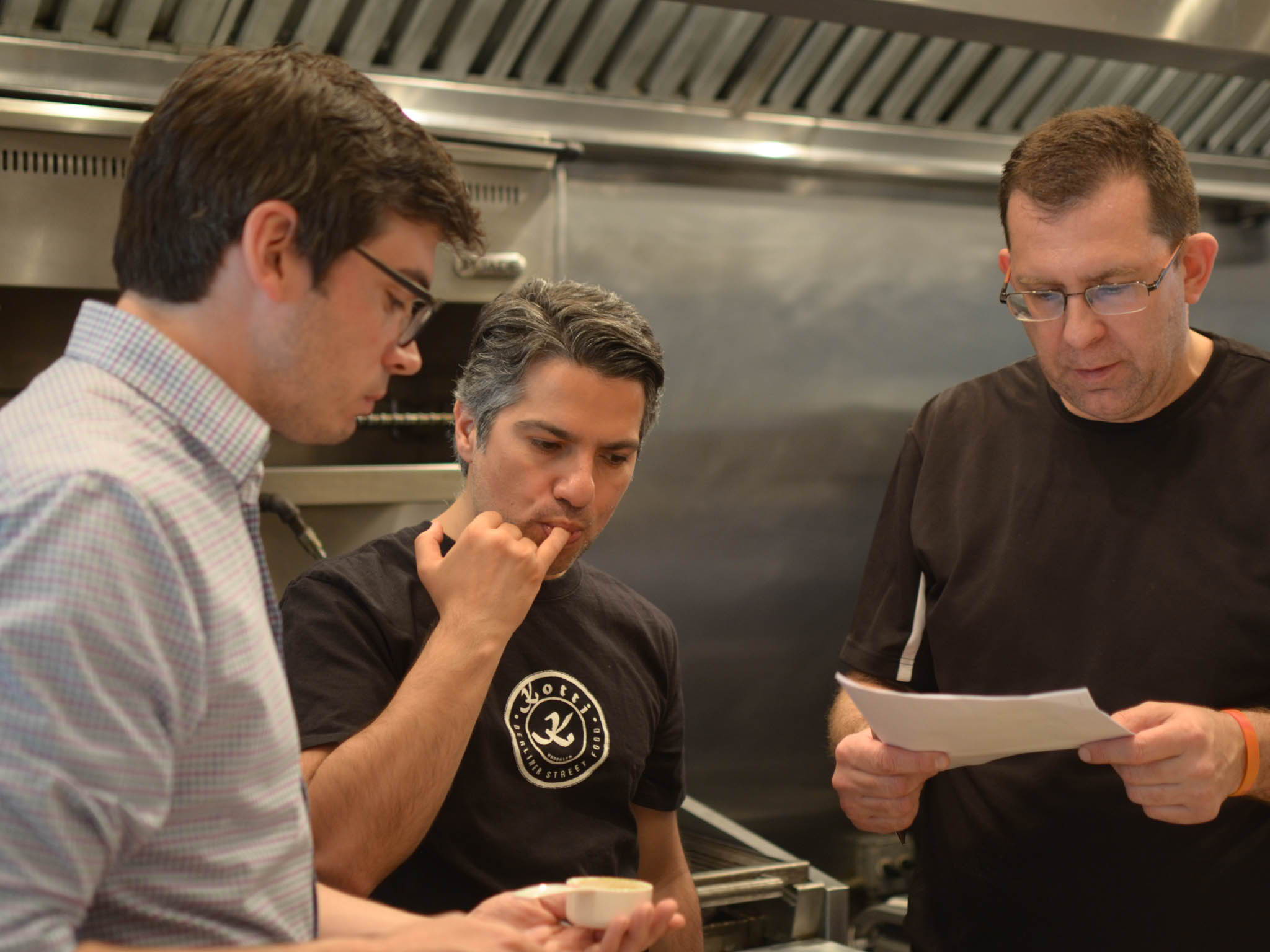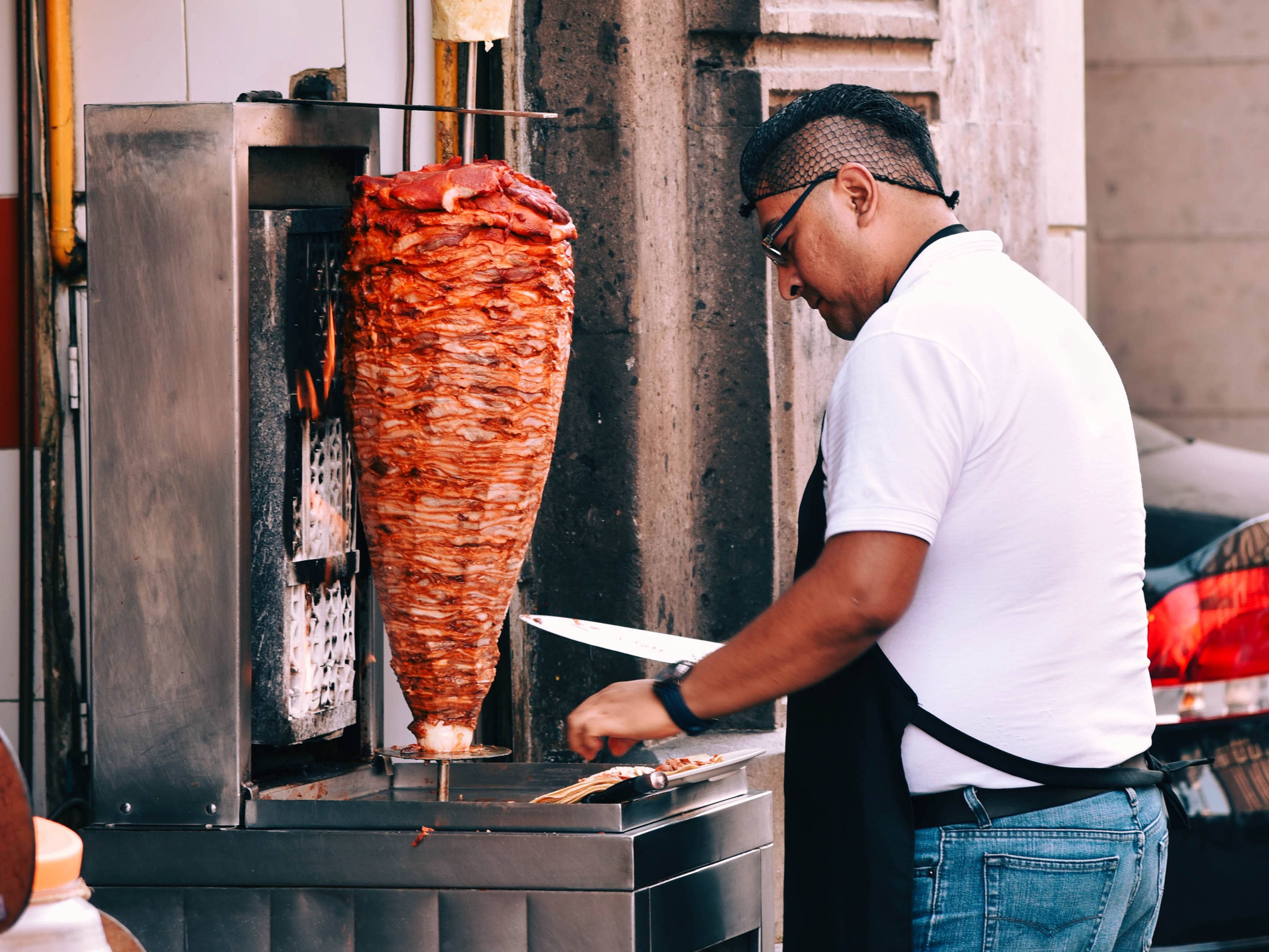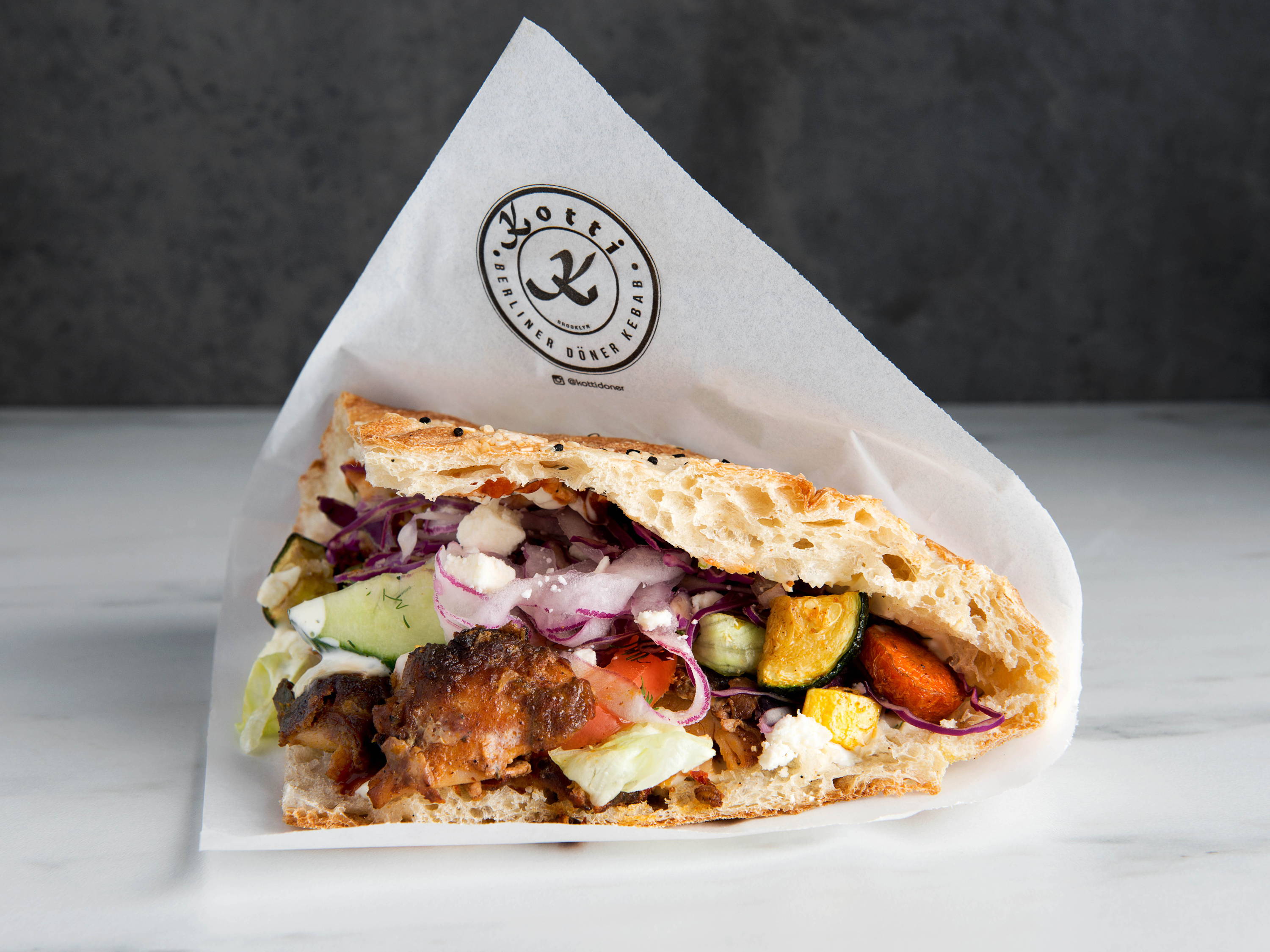 "Now more than ever we need to support our community, maintain a level of accessibility, and provide a sense of normalcy through food and hospitality. This is why we are so excited to team up with 1:1 Foods in support of the Brooklyn community we are so proud to be part of."
A decade ago here in New York City— the melting pot of the melting pot— you'd be hard-pressed to find a corner store, street cart or hole-in-the-wall selling döner kebab, despite how deliciously popular it may be overseas.
From marinated pork stacked on the trompo in Mexico to spiced shawarma shaved into an open pita throughout the Middle East, slowly roasting meat via giant vertical rotisserie is a method of cooking that has been around for centuries. And it is central to the döner kebab that landed in Berlin mid-20th Century. This delicacy began as most viral dishes do: the answer to how to convert a deliciously succulent feast into a meal on-the-go. After the wave of Turkish immigration to Berlin in the 1950s, one entrepreneurial "gastarbeiter" recognized the opportunity in bringing the flavors of his Turkish immigrant community together with the novel ingredients and traditions found in their new home. By toasting the local durum flatbread, splitting it in open and stuffing the contents of slow-simmered and spit-roasted meals originally enjoyed by Turkish royalty within, the döner was born.
First sold outside a subway station in West Berlin, the döner quickly became one of Germany's most sought after meals, something akin to but altogether different from tikka masala in London.
Erkan Emre, founder of Kotti Berliner Döner, grew up eating the döner kebab and was disappointed, upon arriving in New York City, to find that no such delicacy existed, at least not in a commercial capacity. Noticing there was nowhere to feed his insatiable craving, he decided that the only solution was to bring the delicacy to New York himself! An architecture and finance graduate, Emre knew little about the food world. But he was intent on bringing this delicious staple to the people of New York, so he sought advice from a chef friend, Michael Stark, also from Germany. After a trip back to Emre's native Berlin, Stark was sold and the two set off to establish their new business. After a season of successful patronage at ever-popular Smorgasburg, the döner craze is alive and well not only in Brooklyn, but New York City at large.
1:1 FOODS x kotti berliner döner:
Allergens: Soy, Gluten, Egg

What's Inside: Within each BingBox are all the components you need to make Jianbing's signature portable snack at home including scallion pancakes, protein of choice (lemon-garlic chicken, hoisin-lime beef, 13-spice pork or honey ginger tofu), fresh romaine, cilantro, pickled onion, scallions, hoisin sauce and house chili oil. To serve alongside your jidan bing, this meal kit also includes fresh Persian cucumbers and chili garlic sauce to make smacked cucumber salad as well as fresh bok choy or green beans and Jianbing's signature stir-fry sauce.