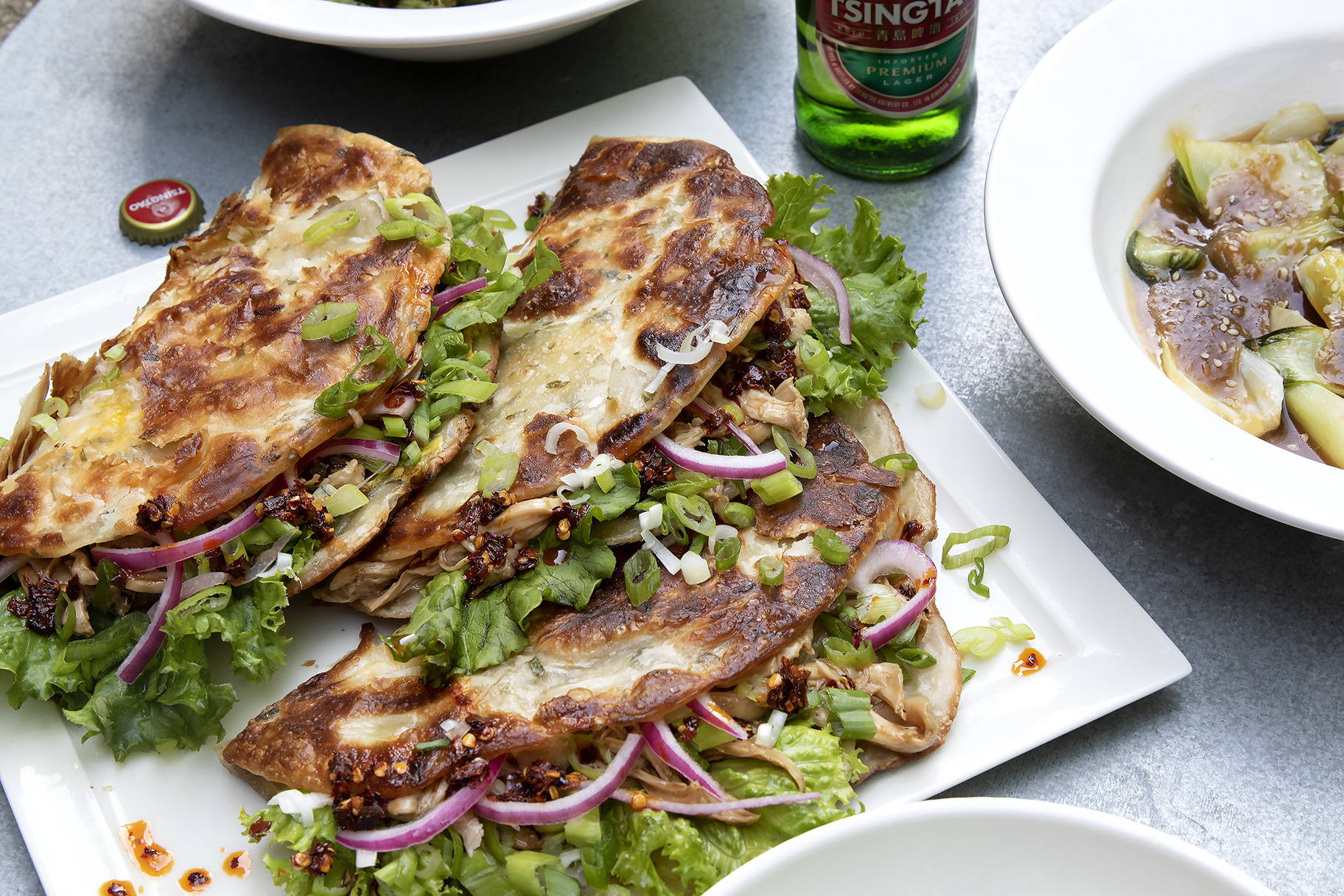 Founded in 2016 as a modest stall at the ever-popular outdoor market Smorgasburg, the team at Jianbing Company began with the simple dream of bringing delicious Shanghai-style jianbing to the streets of New York City. Met with raving reviews and loyal palates, the Jianbing team expanded to house multiple locations across Brooklyn and is excited to pursue their most recent venture in partnering with 1:1 Foods to bring you the BingBox.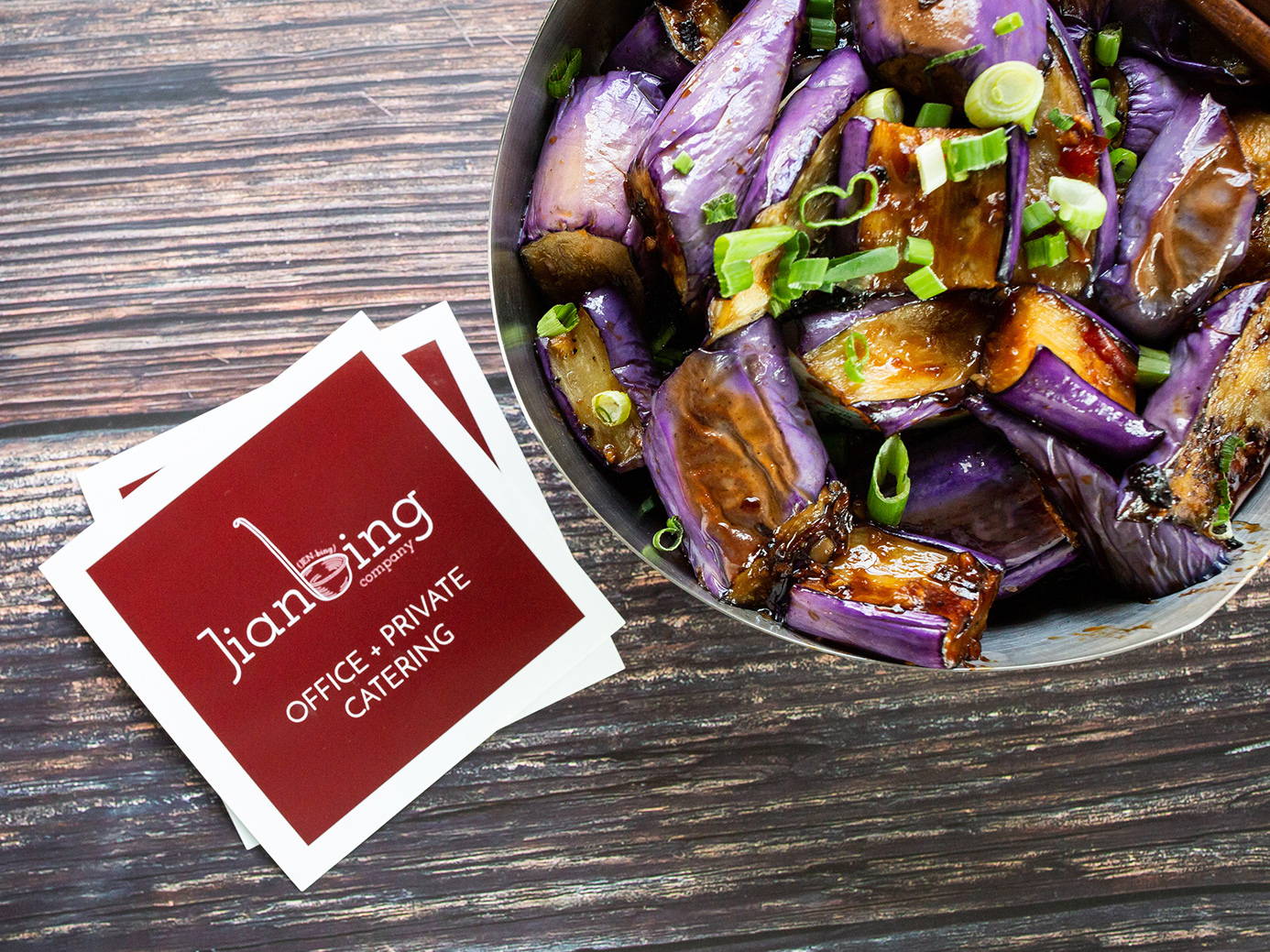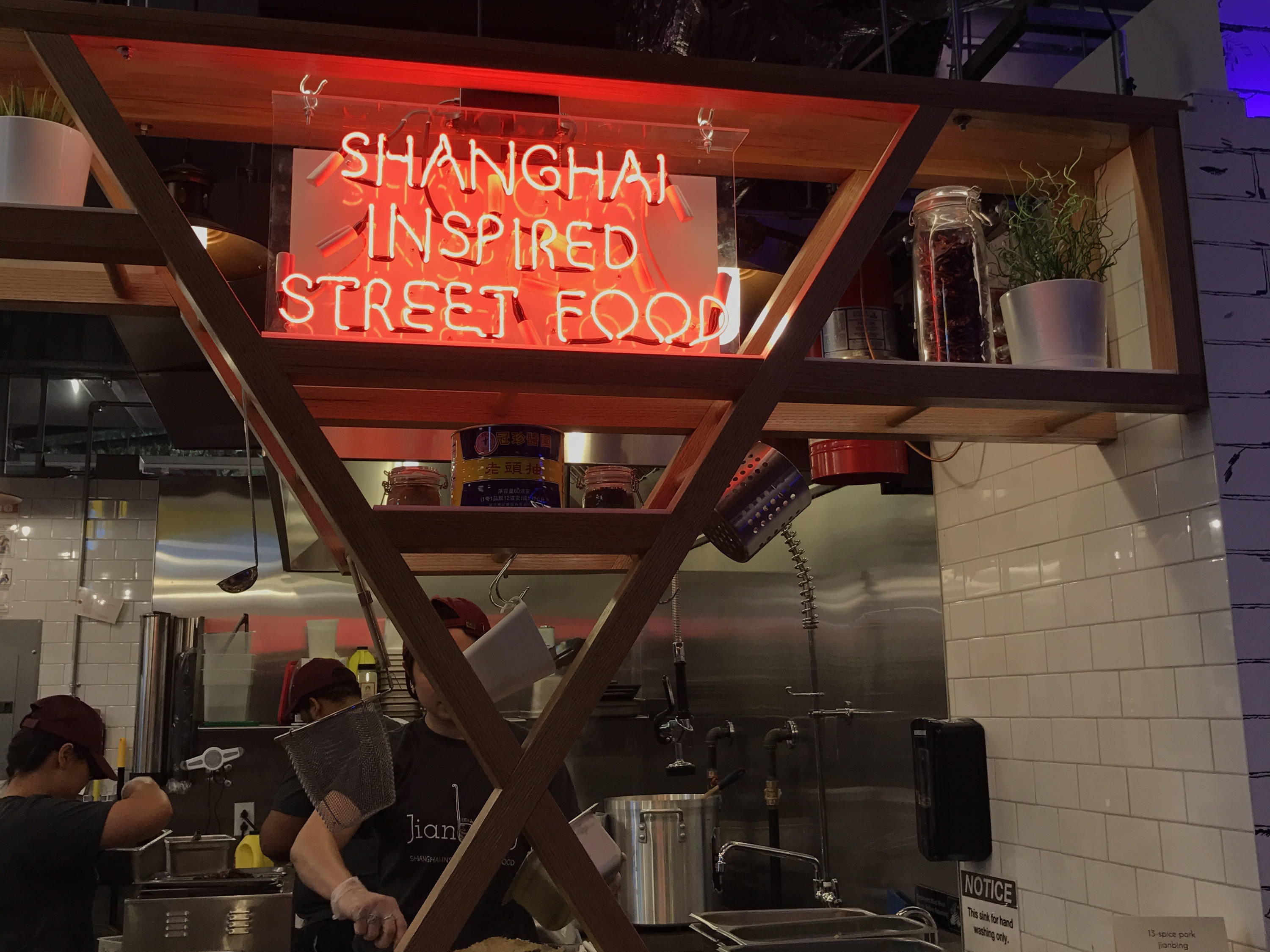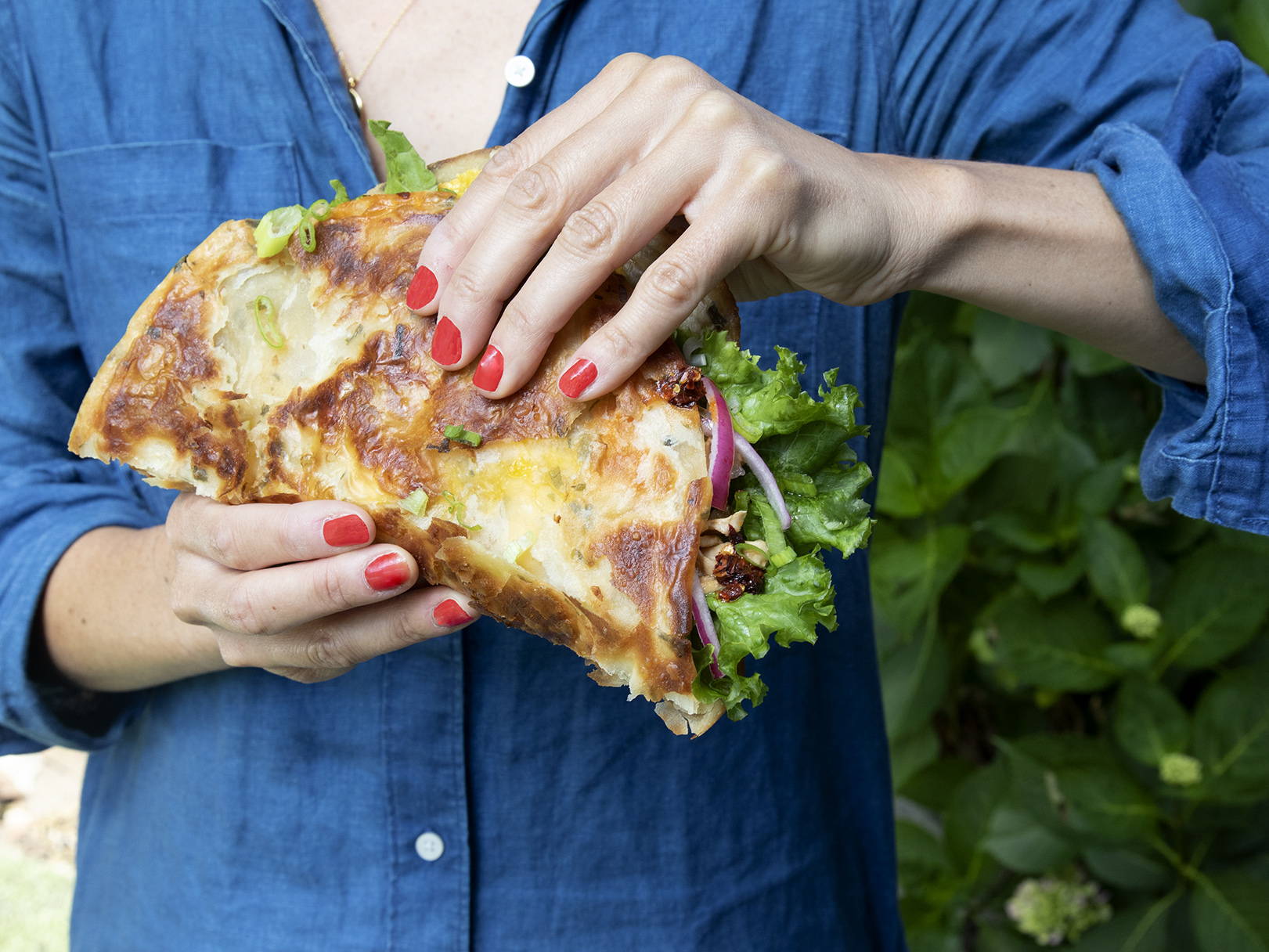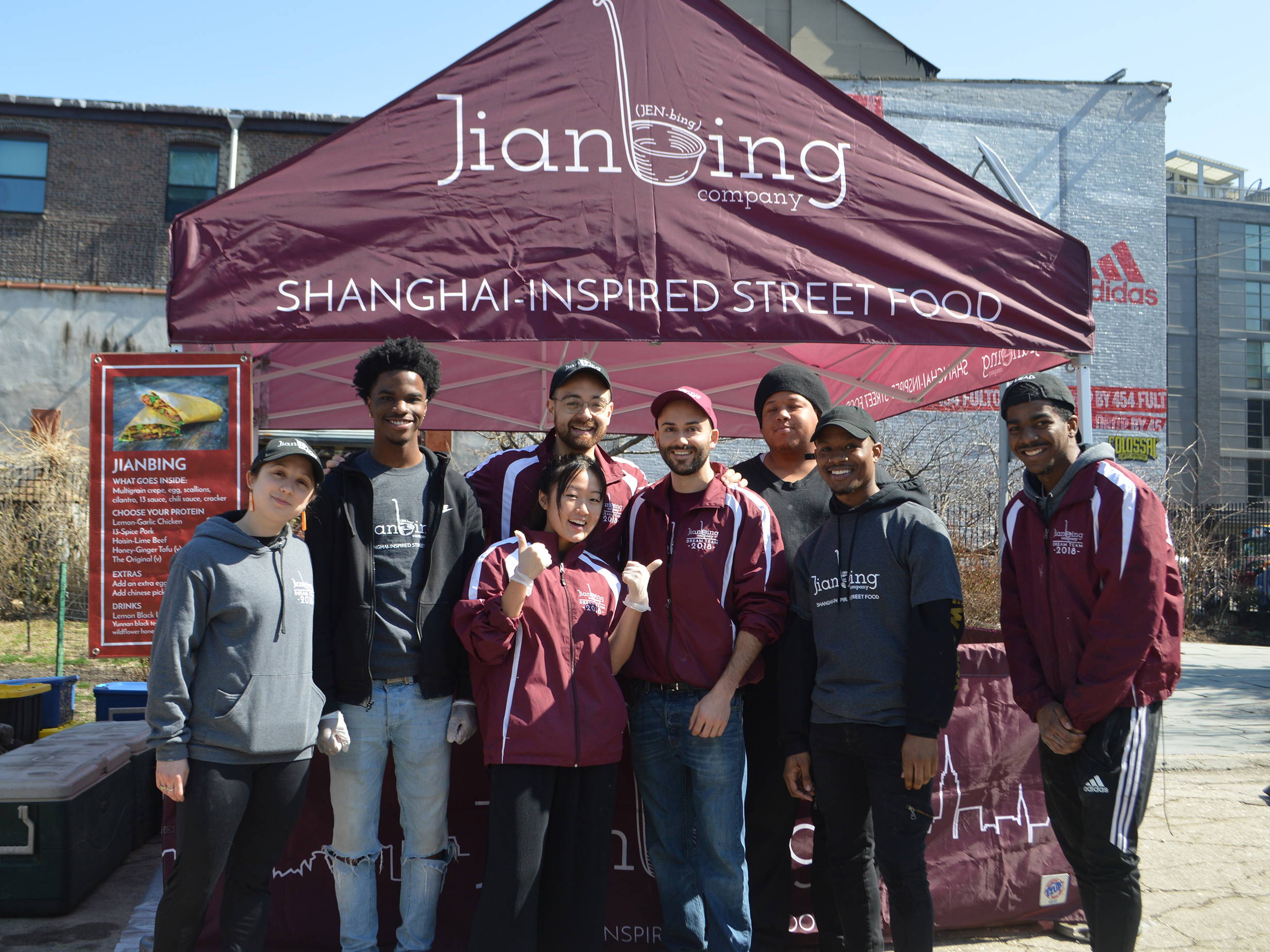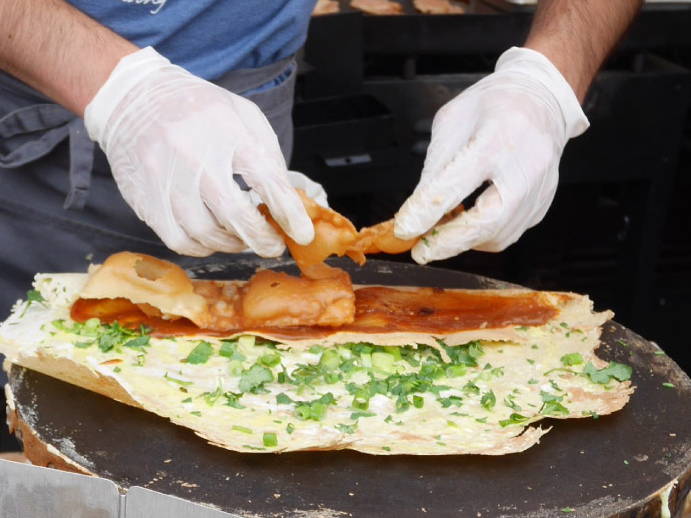 "Our company has always been focused on fostering community, both with customers and within our team. We're so happy to partner with 1:1 Foods to bring a taste of our menu to your home, and to support our incredible community here in Brooklyn!"
- tadesh inagaki, founder
A Chinese Breakfast Staple— Beloved Internationally
The jianbing has become one of China's most popular street foods but up until the early 2000s, the portable treat was rarely found outside of New York's bustling Chinatowns. Thought to have originated over 2000 years ago, the jianbing has a longer known history than most Chinese street foods, or any street food for that matter! During the Three Kingdoms Period, it's said that in order to feed his soldiers without woks or other cooking equipment, Chancellor Zhuge Liang ordered them to mix together a basic batter, spread it atop their shields and cook it over an open fire. The crispy griddled pancake was an instant hit, so much so that the dish stuck and became wildly popular throughout the Shandong province. Its recipe has passed down through generations of home cooks, eventually spreading throughout China where each region has tweaked its build slightly to create their own variation.
The jianbing may very well be the paragon of the Chinese breakfast— layers of paper-thin crepe encasing contrasting textures and flavors, prepared by skillful hands in a modest street-side stall— a meal that will satiate even the most ravenous of diners.
Biting into Jianbing Company's take on this classic dish is a multi-sensory experience beginning with the unmistakeable crunch of the thin hand-ladled pancakes, packed with fresh scallions that sizzle between each laminated layer. Each crispy pancake is scraped off the flat-top burner, wrapped and handed to you, but not before it has been filled to the brim with a protein of your choice, an array of pickled vegetables, umami-laden hoisin sauce and a house chili oil that leaves your tongue tingling.
1:1 FOODS x jianbing company:
Allergens: Soy, Gluten, Egg

What's Inside: Within each BingBox are all the components you need to make Jianbing's signature portable snack at home including scallion pancakes, protein of choice (lemon-garlic chicken, hoisin-lime beef, 13-spice pork or honey ginger tofu), fresh romaine, cilantro, pickled onion, scallions, hoisin sauce and house chili oil. To serve alongside your jidan bing, this meal kit also includes fresh Persian cucumbers and chili garlic sauce to make smacked cucumber salad as well as fresh bok choy or green beans and Jianbing's signature stir-fry sauce.