Maximizing our Impact with FIG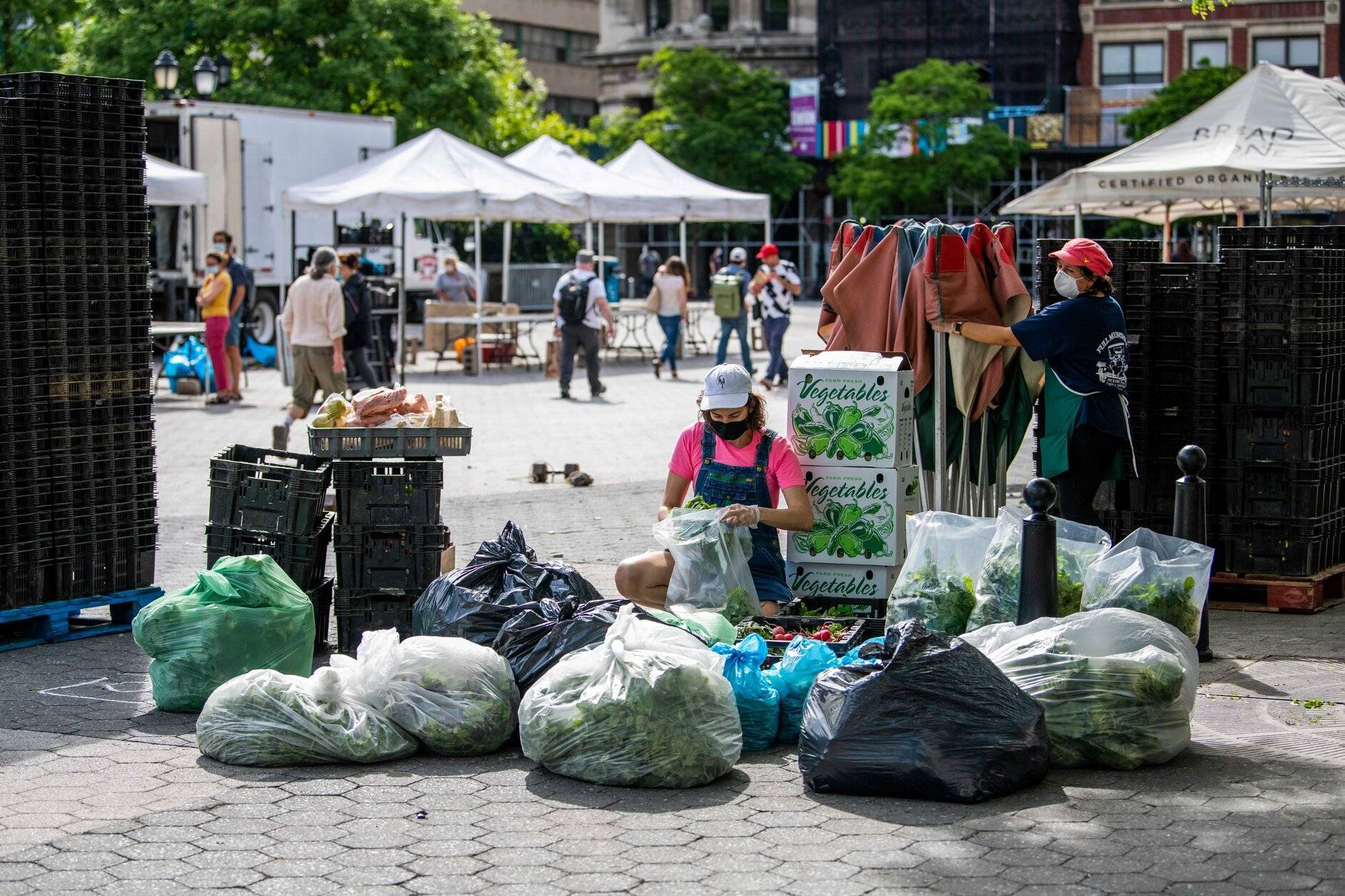 FIG member Erin Barnhart sorting through produce donations / Ashley Sears
After gaining momentum in the past few months, we decided to revisit our impact program and see how it could evolve. One major questions we kept asking ourselves was how to measure the effect of our donations. Was donating prepared meals contributing to the diets of families we were serving? Were the meals culturally appropriate for recipients? How could we build appropriate and empowering relationships with our recipients?
FIG, a grassroots collective of NYC hospitality and food workers, began helping us answer these questions. As we built our relationship, a natural partnership emerged. FIG (food issues group) has historically functioned as a working group developing concrete strategies to address the interlocking issues of environmental sustainability, racial equity, and economic justice in New York's food and hospitality industries. Since the beginning of NYC's shutdown, FIG mobilized its network to create a food relief operation focused on redistributing resources and organized in the spirit of mutual aid. Over the past half-year, FIG has served over 100 families weekly supplying grocery kits with high-quality produce, grains, meats and prepared foods.
In our partnership, we're helping FIG reach a larger number of Brooklyners and New Yorkers by contributing to the number of donations and by building a food relief program that disrupts our unjust food system. Read more about it here!