1:1 Foods has evolved so much since the initial idea for the project sparked early spring. We're fired up, deeply determined and driven by our mission to support Brooklyn's food-insecure families and small food businesses. To celebrate our first few months, we're revisiting our major achievements.
built an amazing team!
We're small but mighty (and growing)! All of us, except for Victoria, our unicorn, have long worked in NYC's food industry. Some of us are old friends, some of us are former colleagues and some of us are new friends. What binds us is our deep desire to use our expertise, resources and networks to tackle Brooklyn's food insecurity and support its small culinary businesses. Meet all of us here!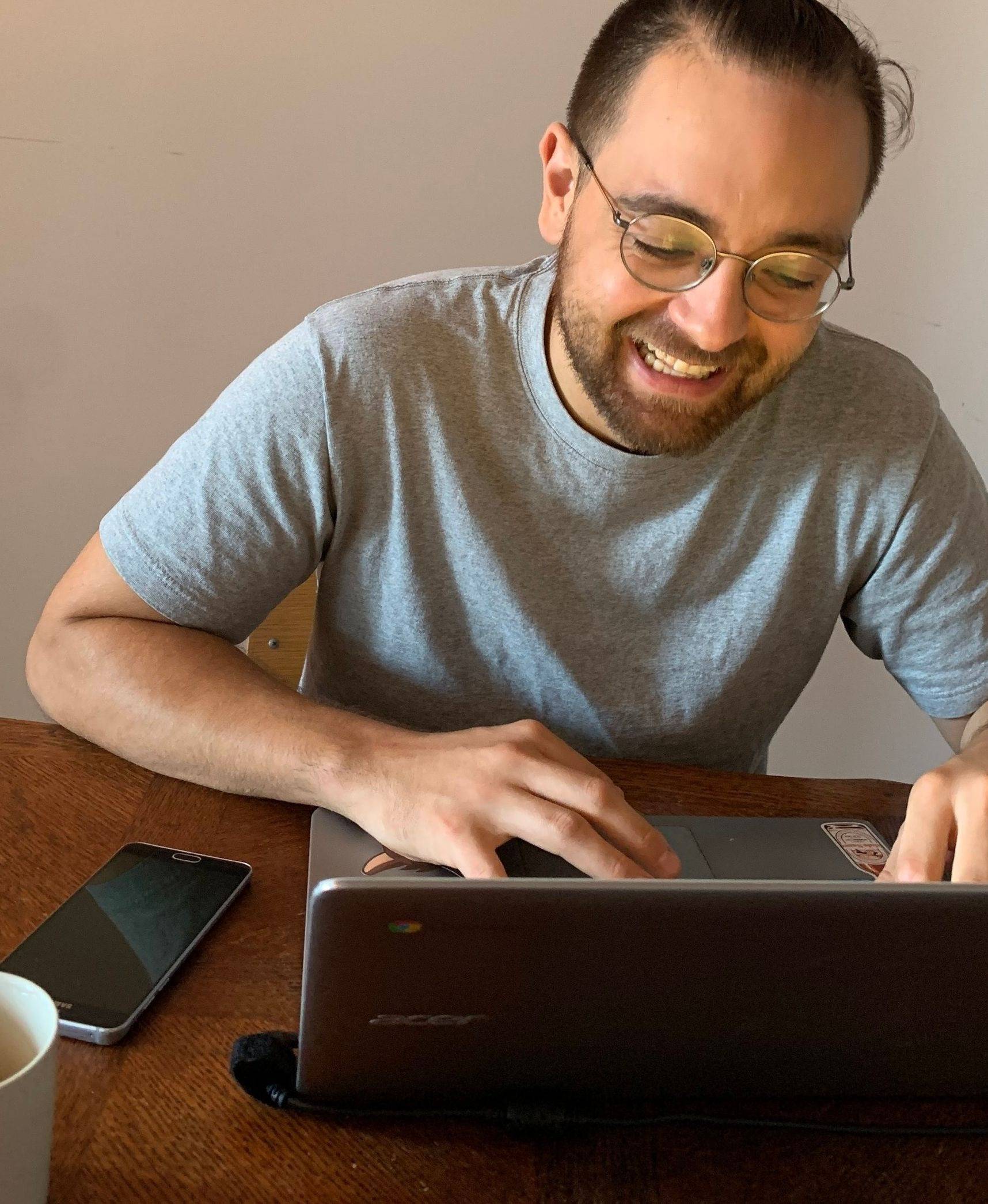 Tadesh doing a million things on his computer which is probably frozen....yet again.
Reyna, the rock of our team.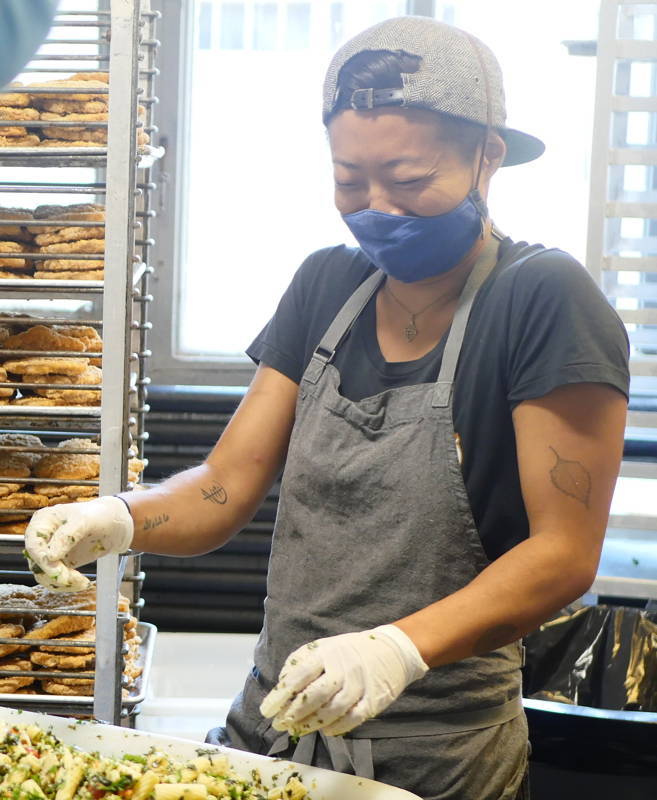 Hannah, ready to toss 100 lbs of pasta!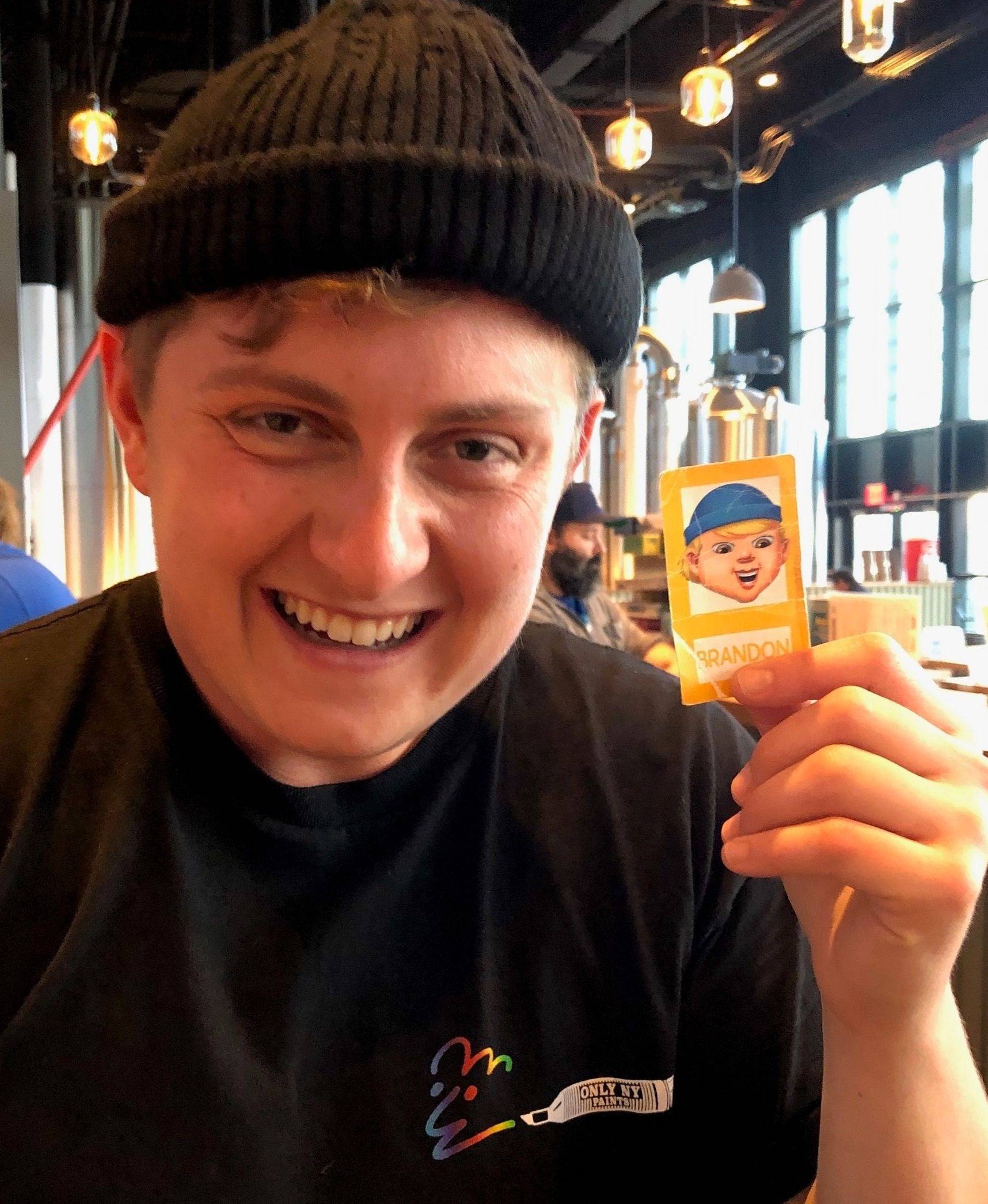 Nat with his doppleganger.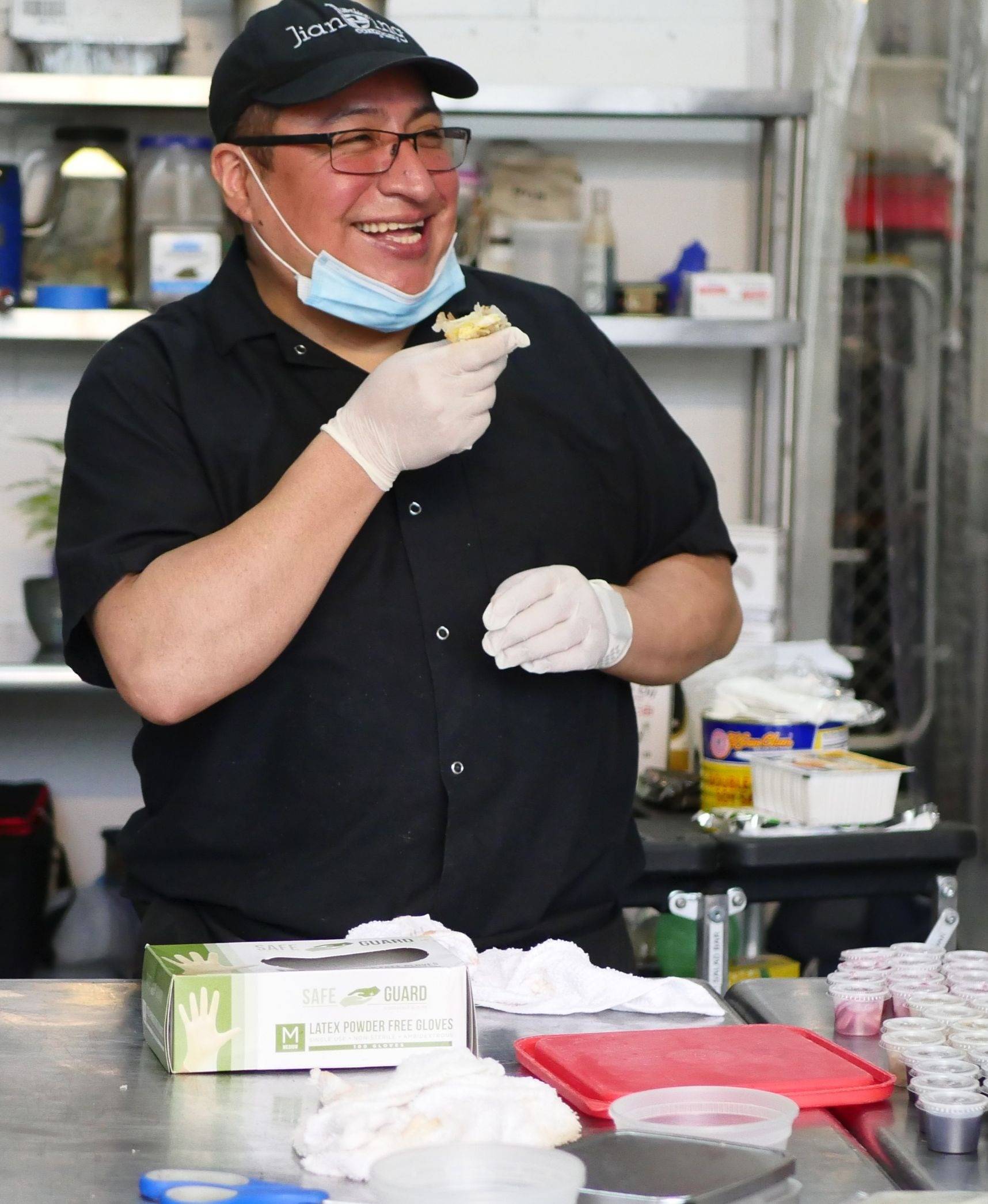 Gabriel running a taste test during our product development day.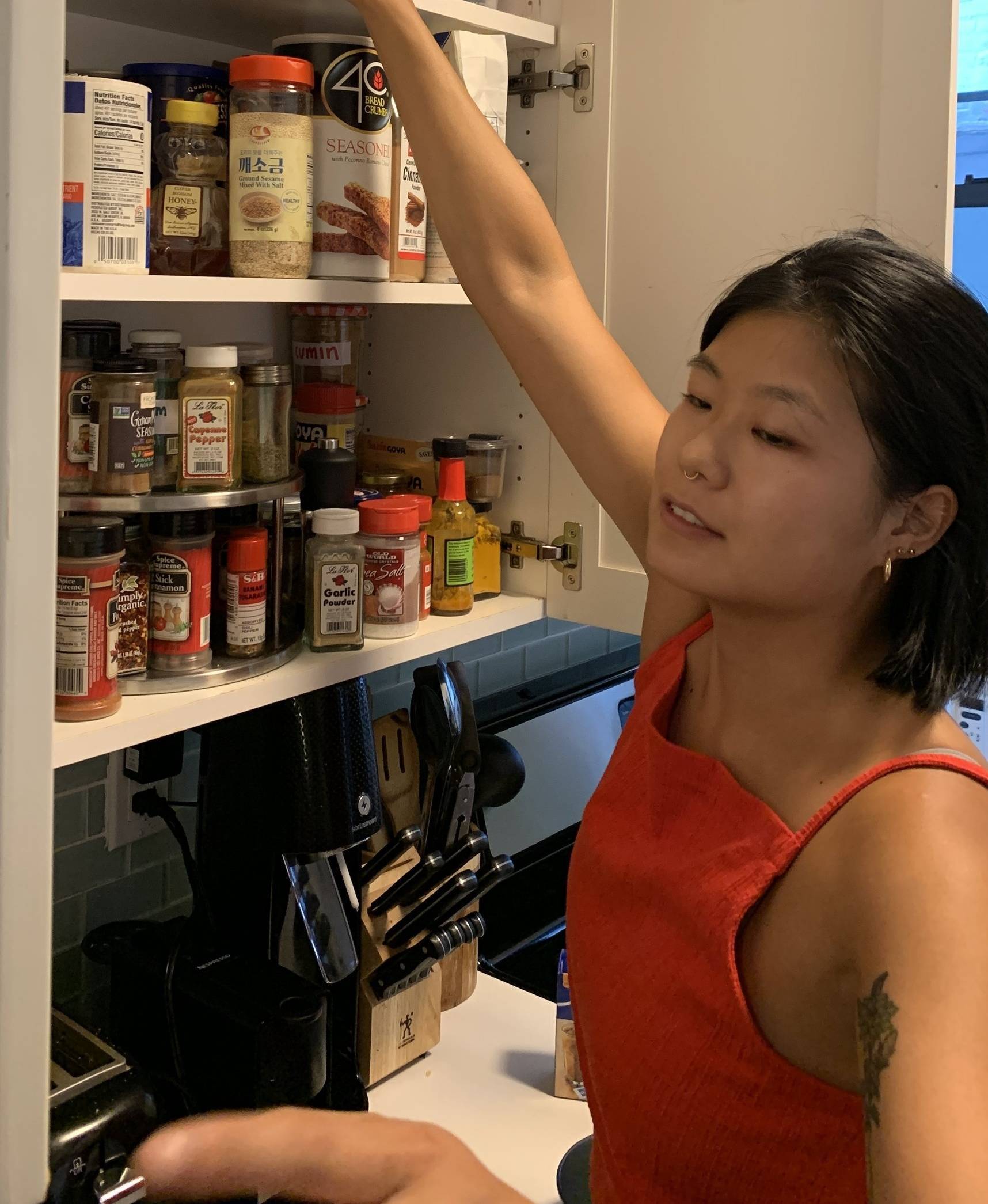 Victoria deriving inspiration from her pantry to write these blog posts.
Working alongside our community partners, the CFL Pantry in Sunset Park and FIG, we've been able to produce and deliver over 900 nutrient-dense meals and bountiful grocery kits to families in need. While we began serving the food-insecure in Brooklyn, we have since expanded to help all New York City residents. In our partnership with FIG, we have chosen to prioritize those most directly impacted by the pandemic including immigrant food workers, domestic workers, LGBTQ+ youth and folx facing housing insecurity.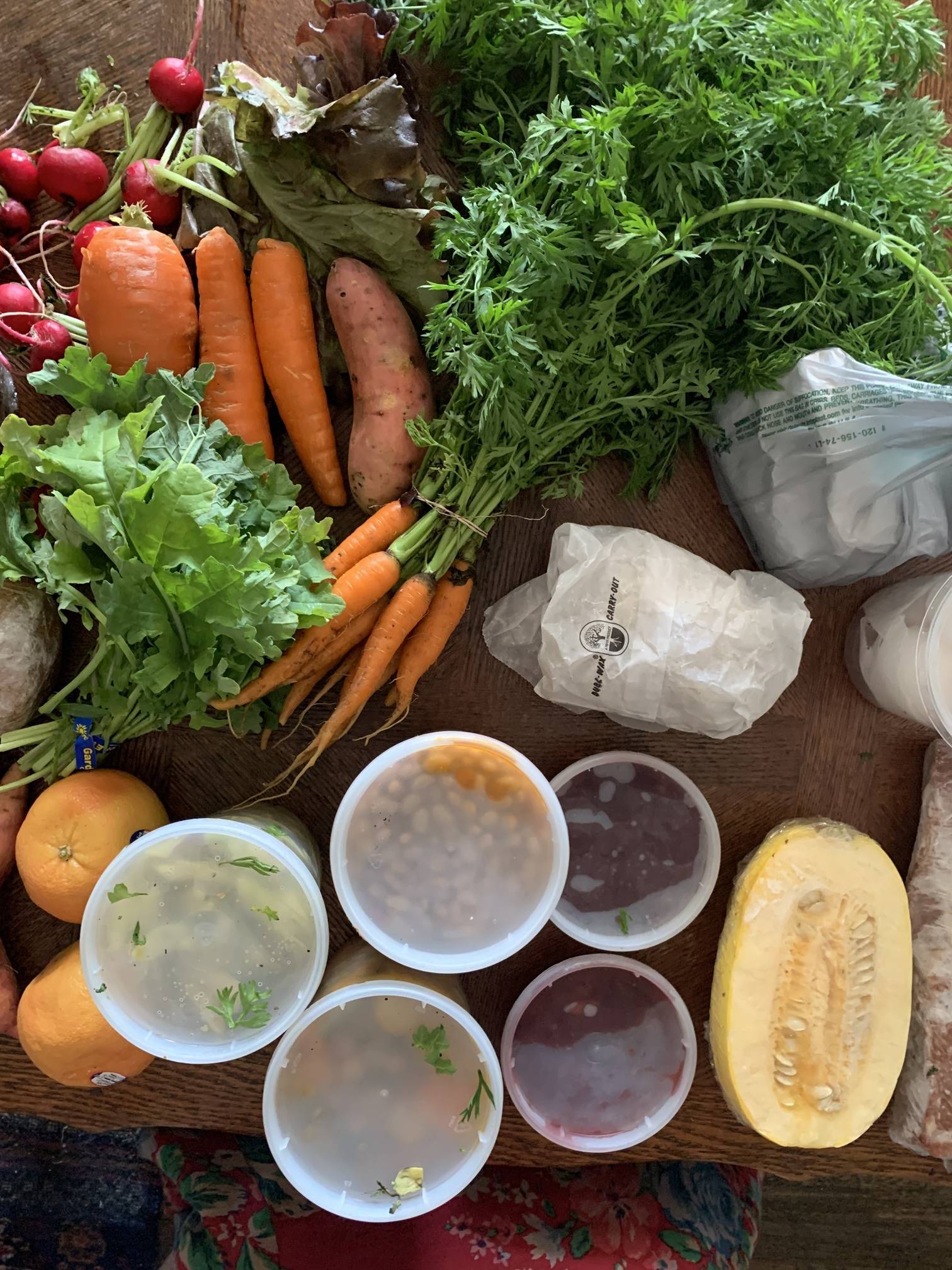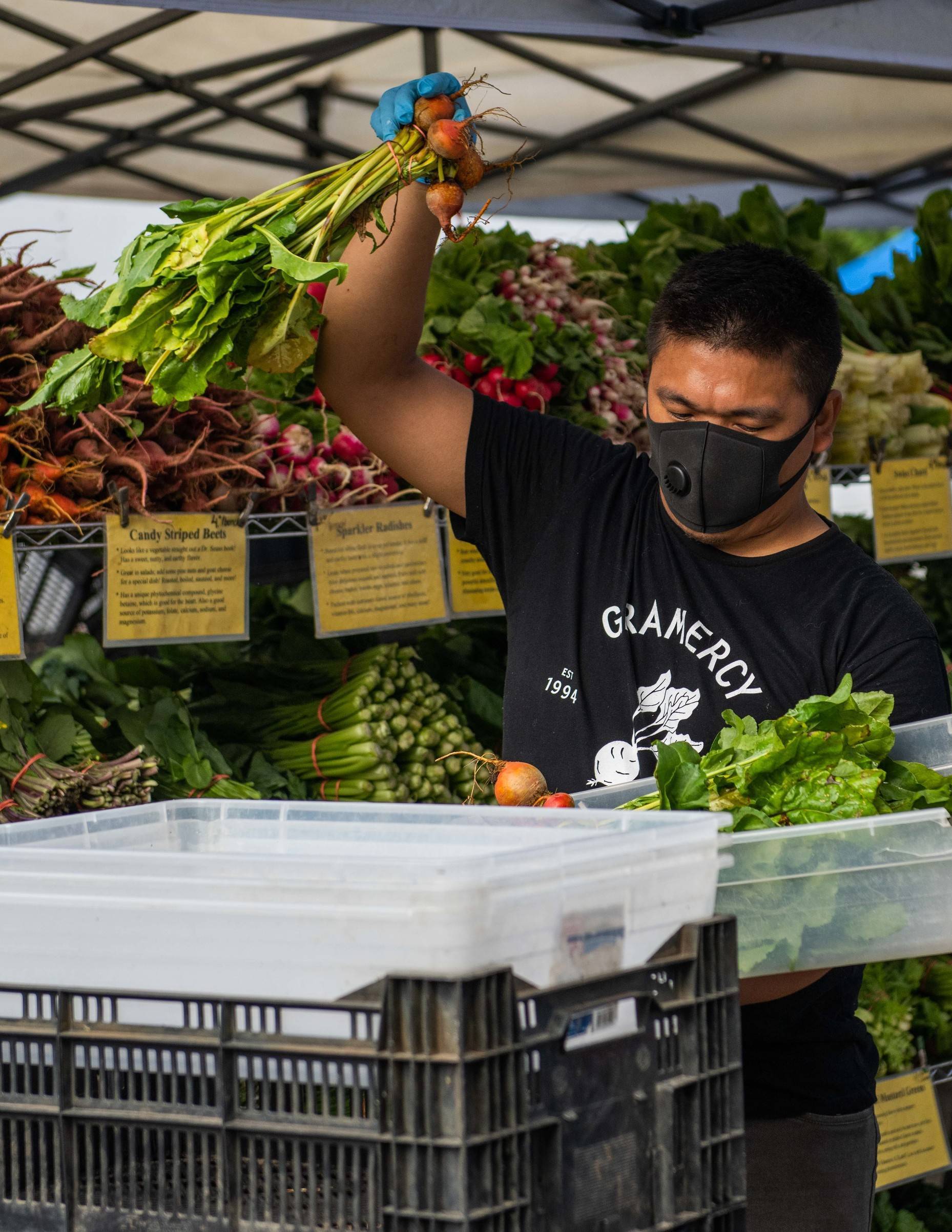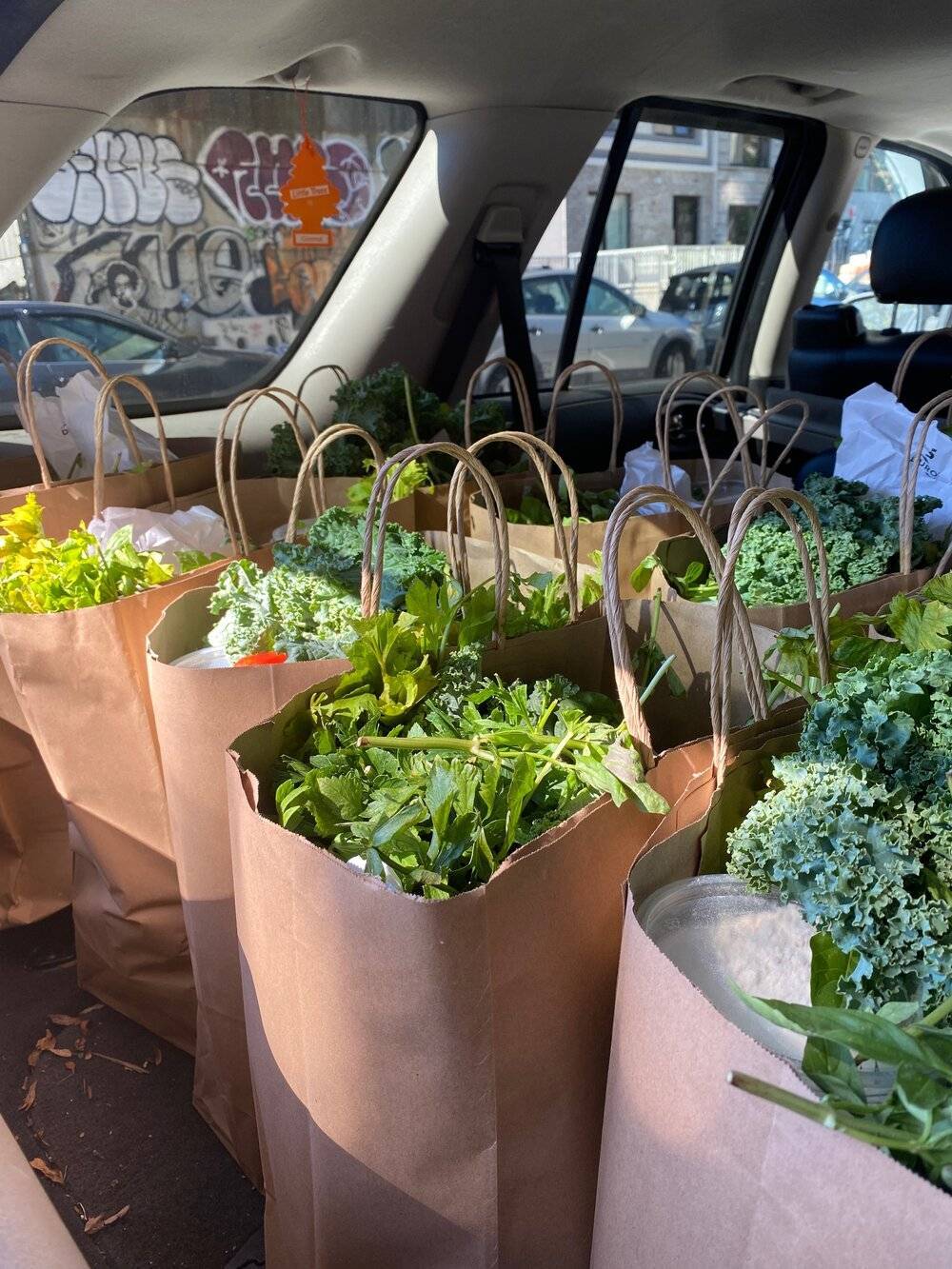 partnered with 7 restaurants
So far we've developed 6 food partnerships and created 7 delicious meals. From Carribean to Hawaiian, we are excited to bring a growing array of cuisines to your kitchen made by the people who make them best.