maximizing the impact our 1:1 donation program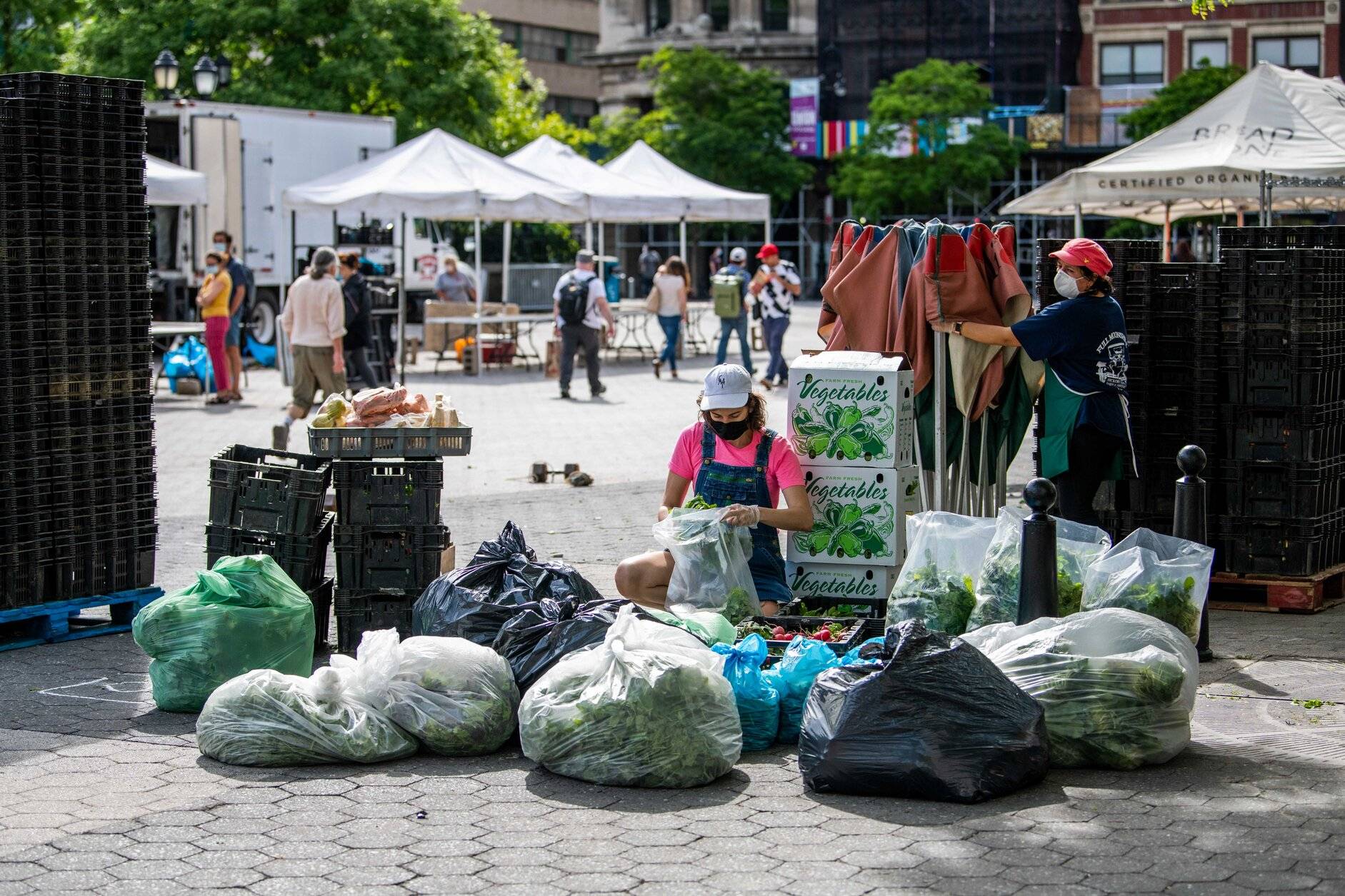 As a grassroots collective of NYC hospitality and food workers, FIG has historically functioned as a working group developing concrete strategies to address the interlocking issues of environmental sustainability, racial equity, and economic justice in New York's food and hospitality industries.
Since the beginning of NYC's shutdown, FIG has mobilized its network to create a food relief operation focused on redistributing resources and organized in the spirit of mutual aid. Over the past half-year, FIG has served over 100 families weekly supplying grocery kits with high-quality produce, grains, meats and prepared foods.
At 1:1 Foods, we've spent a lot of time thinking about what a successful food relief program looks like. Should it prioritize prepared food or groceries? Perishables or non-perishables? It's not enough just to provide food. To eliminate waste and to really be working in solidarity, supporting those need, food should be nutrient-dense, culturally appropriate and delicious! Providing packs of instant noodles and PB&J's is decidedly not the kind of food relief program we want to contribute to. Disrupting our unjust food system and providing access to high quality foods
For each purchase you make, you provide the grocery kit below to a family in need:
Meat: 3-4 lbs
Produce: 6-7lbs
Rice or Grain: 3 lbs
Bean or Legume : 2-3lbs
Dairy: eggs (1 dozen), milk (1/2 gallon), and/or yogurt (1 quart)
Prepared Food: 2-3 quarts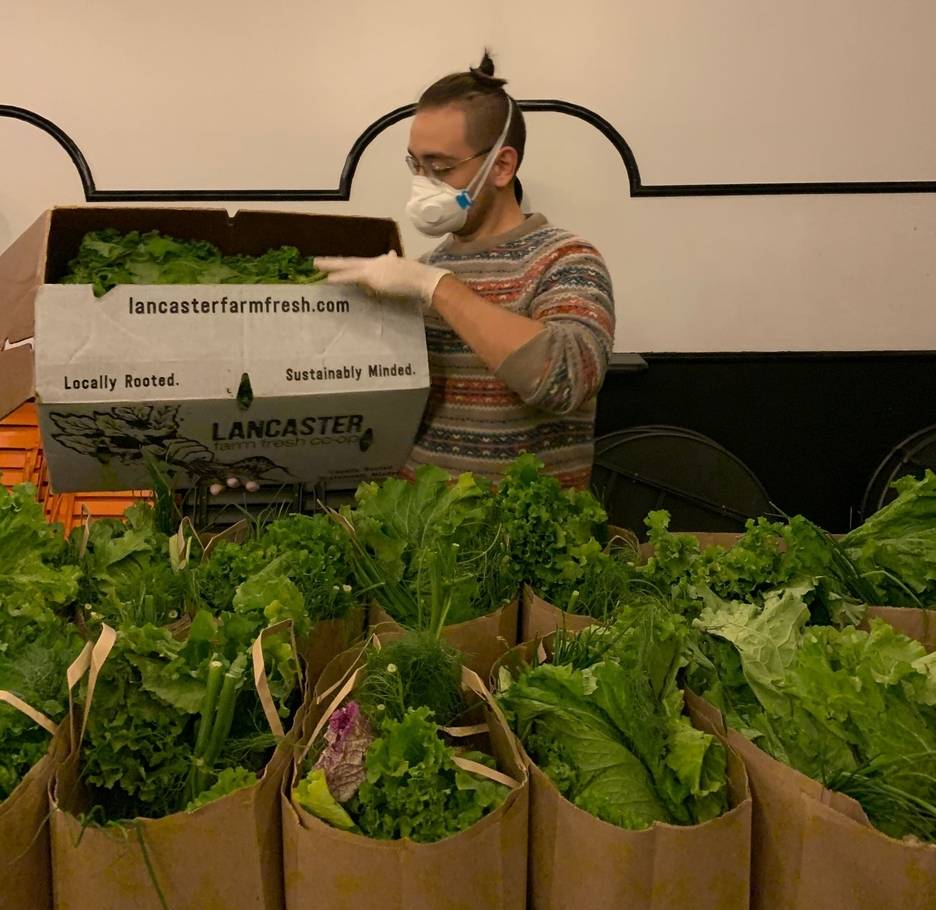 Tadesh packing our weekly kits. Shout out to Lancaster Farm's for donating produce and Dekalb Market Hall for donating their space to store food and pack safely!